We are excited for our first "Bloomsbury Bride" interview with Briana! Thank you for taking the time to chat with us about your wedding! We had so much fun working with you, meeting your lovely family and watching you marry Josh!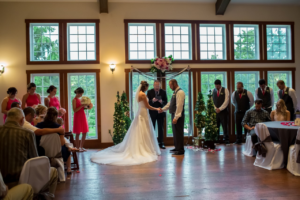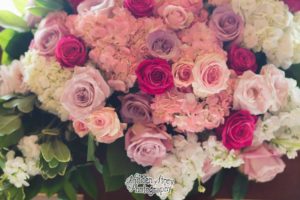 How did Josh propose?
We went for a walk along Slaughter Beach since that was the closet private beach to my Dad's place, and I remember complaining because I was cold so right before we walked back he got down on one knee and asked me.
How would you describe the style of your wedding?
It would have to be the things Josh and I like, so our style, we didn't really go with a theme.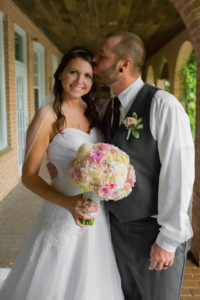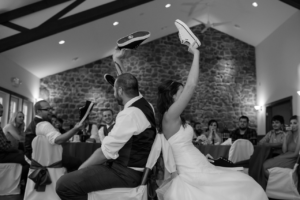 What inspired you to choose your colors?
I love the color pink and I was on Pinterest looking for pinks and found this color that I just fell in love with.  It was called "Punch", and then we decided on a charcoal gray because we thought it looked nice together.
It seems like you did so much for your wedding, what was your favorite DIY project?
I actually didn't have many DIY projects beside the invites and seating chart and a few signs with the help of my Mom, I kept things simple. However, it would have to be the invites and how they turned out!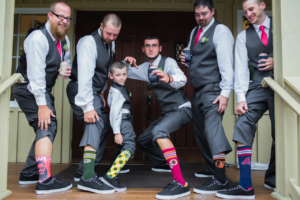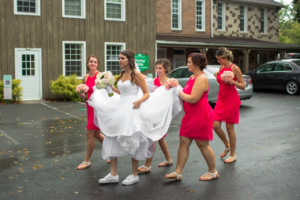 Did anything unexpected happen on your wedding day?
It rained! I was so thankful for my florist Lauren who made it work with having the ceremony inside, she made it look so beautiful and if it wasn't for her, I don't know how it would have looked.
How was your experience working with Bloomsbury Floral Design?
For myself that doesn't know much about flowers I loved every moment! Lauren was incredible, when I wasn't sure about things she would explain, and when I needed advice she would give it to me. I felt like I was working with a friend.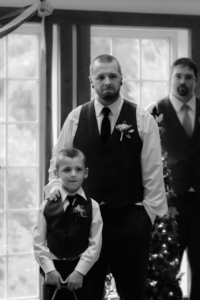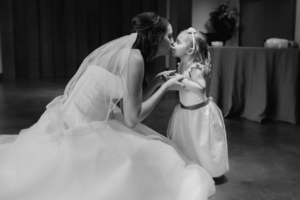 Any advice for Bride's planning their weddings?
I would say, do a lot of research before spending the money, I saved so much money by looking around but also to remember you only get married once, so if you want something go for it, make it happen! Really make sure you pick who you want in your wedding party. Just be yourself and also enjoy every moment!
Did you take a honeymoon? If so where?
We went to a Sandals resort in Jamaica, Negril! Beautiful place!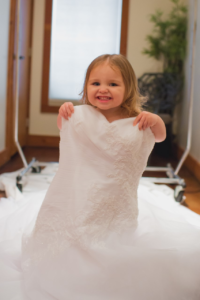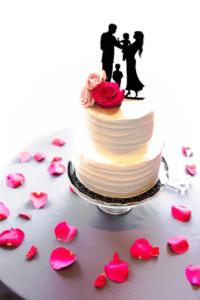 The Details:
Venue: The Barn at Flying Hill
Catering: Chris Dunn- Dunn's Catering
Whoopie Pies: Millport Bakery
Florals & Décor: Bloomsbury Floral Design.
Photographer: Kelly Zimmerman – Hidden Story Photography
DJ: Bernie Korch – BTN Sound, Lighting & DJ Services
Makeup Artist: Devon Weber
Hair: Salon 717
Wedding Dress: David's Bridal